The Total Package Purifier
The air purifier I am about to review ticks all the right boxes in all the right places. Well, it does for me anyway. The Honeywell HHT-090 with a permanent HEPA filter certainly proves to be a truly innovative design and uses some of the most up to date technology out there are the moment which is why I couldn't resist giving it a place on my website. So, without further ado let's find out what got me so excited (sad I know, but true).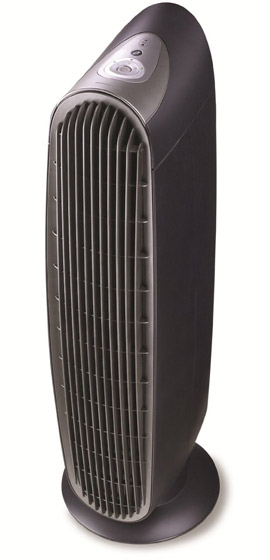 HEPA Filter
The way this renowned brand of air purifier actually provides amazingly clean air is by utilizing a permanent HEPAClean filter which is capable of capturing 95% of airborne pollutants. Apart from that, the Honeywell HHT-090 also includes a permanent pre-filter that catches larger particles. And what does the permanent filter mean? It means a permanent solution to all your health issues! Well, at least the ones that come from airborne pollutants such as bacteria, viruses, dust, dust mites and other creepy little molecules that can harm your lungs.
The way this filter technology works is very easy to understand. The fans draw in air from the room where it's exposed to a washable pre-filter that captures bigger particles including dust, hair and pet dander. Then, the air goes through the HEPA filter where all the small and large particles are filtered. But it doesn't stop there! Finally, the air is passed through an ionizer so it can be freshened up even further. Incidentally, you can turn the ionizer option off if you want to.
AHAM Certified
The first thing we need to mention here is the CADR. Clean Air Delivery Rate is the number that signifies how fast your purifier actually cleans the air, the bigger the number the better. This Honeywell air purifier has a rating of 90 for dust, 110 for smoke and 90 for pollen. This air cleaner is AHAM certified, so you can rest assure the filters have been thoroughly tested.
Constant Fresh Air
The Honeywell HHT-090 Tower air cleaner is able to circulate air up to five times per hour in a medium sized room. That's a great guarantee the air will always be fresh and clean, but most importantly free of all harmful air pollutants that can cause illnesses and allergies. It's also worth mentioning this unit features electronic controls and three cleaning levels.
Silent Operation
As you can see from the information above, the filter technology is awesome and the AHAM certification is even better. However, I couldn't leave out how quiet this machine is. It's silent to the point where you might ask yourself if it's actually switched on!
Cutting Edge Design
There's nothing more sleek and elegant than the tower design of this air purifier. It has a unique, modern design that will fit into any choice of decor. It will fit right into a small or big home or even the office without looking conspicuous. The Honeywell design team has really thought about looks, and the end result proves it.
Summary
Honeywell is one of the global leaders when it comes to healthcare devices, and I truly believe this air purifier is a state of the art unit that utilizes innovative technology. It may be a little pricier than the average air purifier but if you take a look at Amazon there are usually some great discounts!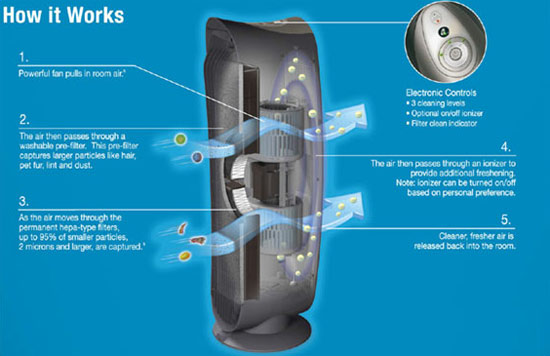 Further Information