Your Ticket to a Healthier Life
I'm well aware of how I should be careful about the air I breathe and how clean it is. Well, I do now! Plus, you wouldn't be reading this if you didn't have an idea of what the dirty air indoors can do to your health. It can amount to coughing, sneezing, wheezing and a whole host of other problems which is one reason I decided to start this website.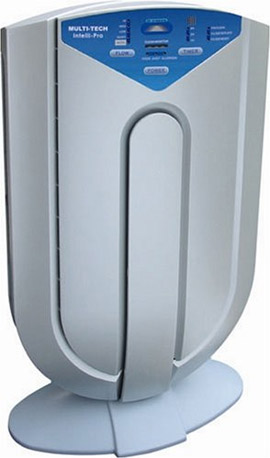 The main problem I have come across is the amount of choice there is on the market (another reason I started this website).
For this review, I've chosen the Surround Air XJ-3800 Intelli-Pro and the reason for that will hopefully become clear as you read more.
Types of Filters Used
The Surround Air XJ-3800 Intelli-Pro uses seven different filters, yes, you heard right – seven!
The use of so many filters makes the removal of allergens and odors a piece of cake.
So, let's go ahead and list them all.
HEPA filter
Activated carbon filter
Photocatalytic (TiO2) filter
Ionizer
Germicidal UV lamp
Washable pre-filter
Finally, an electrostatic dust collector
Each filter comes with its specific function, and contributes to the overall success rate of this supreme purifier.
Clean Air Monitor
The Intelli-Pro is an ultra-smart purifier that exhibits a self-monitoring system, making performance faster and more efficient, and it actually gives great feedback about the level of air contamination. The Clean Air Monitor has LED lights that tell you whether the air is clean or polluted. And if that's not enough, you get odor, dust and allergen sensors which tell you what kind of pollutants are in the air. This includes things like chemicals, dust mites, pet dander and pollen.
Filter Replacement and Maintenance Indicator
The sensor design has been taken to a whole new level by this manufacturer, so I just have to mention that worrying about cleaning and replacing filters are gone with this unit (well, just about anyway). The indicators light up each time you have to replace either the HEPA or carbon filter, as well as when you have to clean the collector plate.
We can safely say that with the Surround Air XJ-3800 Intelli-Pro you get a completely carefree experience that lets you stay healthy and save money at the same time.
Silent Operation
This particular air purifier gives you all the benefits without producing any loud noise. Personally , I get irritated by the sound of machines around me. However, the Intelli-Pro tells a different story. In fact, its quiet mode has been portrayed as a mild purring sound. It does have a little bit more volume when you blast it up to the highest fan speed, but that's completely normal for any type of air purifier.
Energy Efficient
Advanced sensor technology regulates settings of the air purifier to reduce energy consumption, making the Intelli-Pro as efficient as it can be. If you select the automatic mode it actually maximizes the performance, doing everything by itself and purifying the air at top speed.
Allergy Destroyer
As we get older and by "we" I mean me, I tend to be more sensitive to polluted air. Allergens of all kinds, dust mites and smoke are frequent guests which are not welcome in my home! The Surround Air XJ-3800 is famous for efficiently removing odors and smoke, and significantly decreases allergy symptoms.
With all the filters combined this is a five star machine, and one of the only models I've seen that can give efficient results in large spaces up to 500 square feet. It's been clinically tested to remove almost 100% of harmful toxins, and even beats some of the better known brands out there.
Overall
Of course as always, I will tell you it's your decision if you want to buy this air purifier. However, I can't champion it enough! Plus, it looks great too. If you are interested, I've seen this model on Amazon and just for you I have added the link so it's easier to find. Oh, and if you're new to this retailer, keep an eye out for the excellent deals they have on price.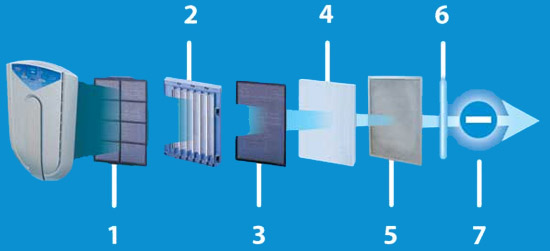 Further Information